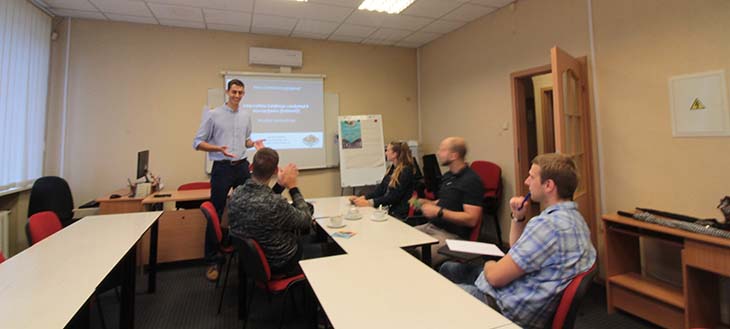 EntrInnO pilot implementation with target group in Lithuania Kaunas
2017.07.13 at the Social Innovation Fund premises a testing of the EntrInno game was done with target group representatives.
Young adults were introduced with the EnrtInno game and also about project in general – first of all a short presentation of its purpose and development was made and then some time for individual exploration was given.
Young adult representatives participating in piloting had time to register to game and play it. Later on had time to write down their opinion in questionnaire. In general ratings in survey are excellent or very good and confirms that game is developed in high quality.