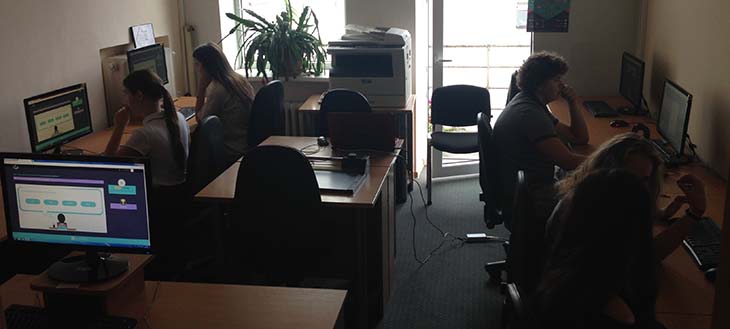 EntrInnO presented for group of local SIF project in Lithuania Kaunas
2017.08.23 at the premises of Social Innovation Fund in Kaunas, a meeting with group of local project was held in order to present EntrInno project and the game. The participants were from the target group of EntrInno project - who are potential entrepreneurs.
The meeting took place first in class for presenting project goals, objectives and main results after participants were invited to computer class to try the EntrInno game by their own.